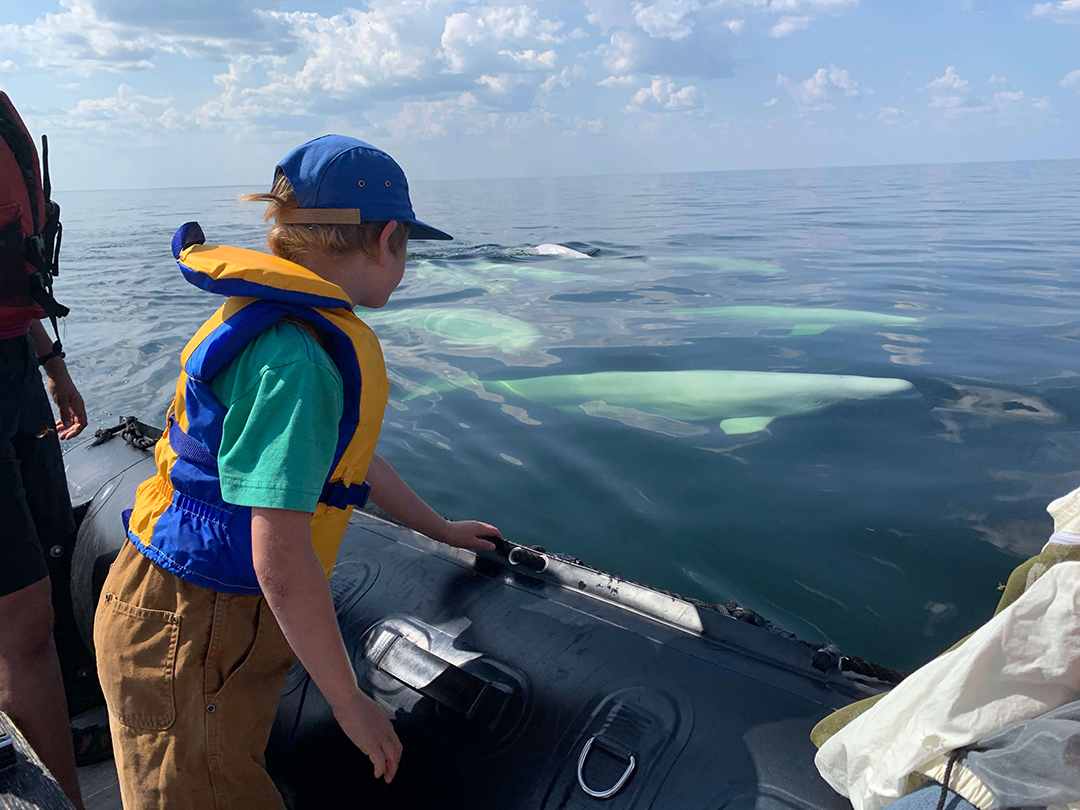 Witness Churchill's Wondrous Wildlife
Join the adventure that takes you to the colourful tundra and northern waterways of Churchill where you will set out in search of the mighty polar bear and friendly beluga whales.
Our Churchill beluga whale trips give guests the opportunity to participate in one of our most well-rounded adventures.
We at Frontiers North Adventures consider ourselves stewards of where we live, work and play. We continuously strive to ensure our actions are safe and sustainable - We are in fact a certified B Corporation® tour company! We work hard to benefit our guests and employees, the ecosystems and communities in which we operate, and passionately share those values with our guests.
Come share our passion for Churchill and you could:
Imagine yourself as an 18th century fur trader as you embark on the Prince of Wales Fort Tour

Capture your best picture while Beluga whale watching

Hold on tight during a dog carting excursion through the boreal forest

Search for wildlife on a Tundra Buggy® adventure

Kayak or Stand-Up Paddleboard with beluga whales

Tour Churchill's sites, murals and landmarks

Learn about the fascinating history of Churchill at the Itsanitaq Museum

Visit the Parks Canada Visitor Centre located in Churchill's historic train station.
This week long summer-time wildlife tour with Frontiers North certainly lived up to my expectations...

---
happyholidays779 TripAdvisor