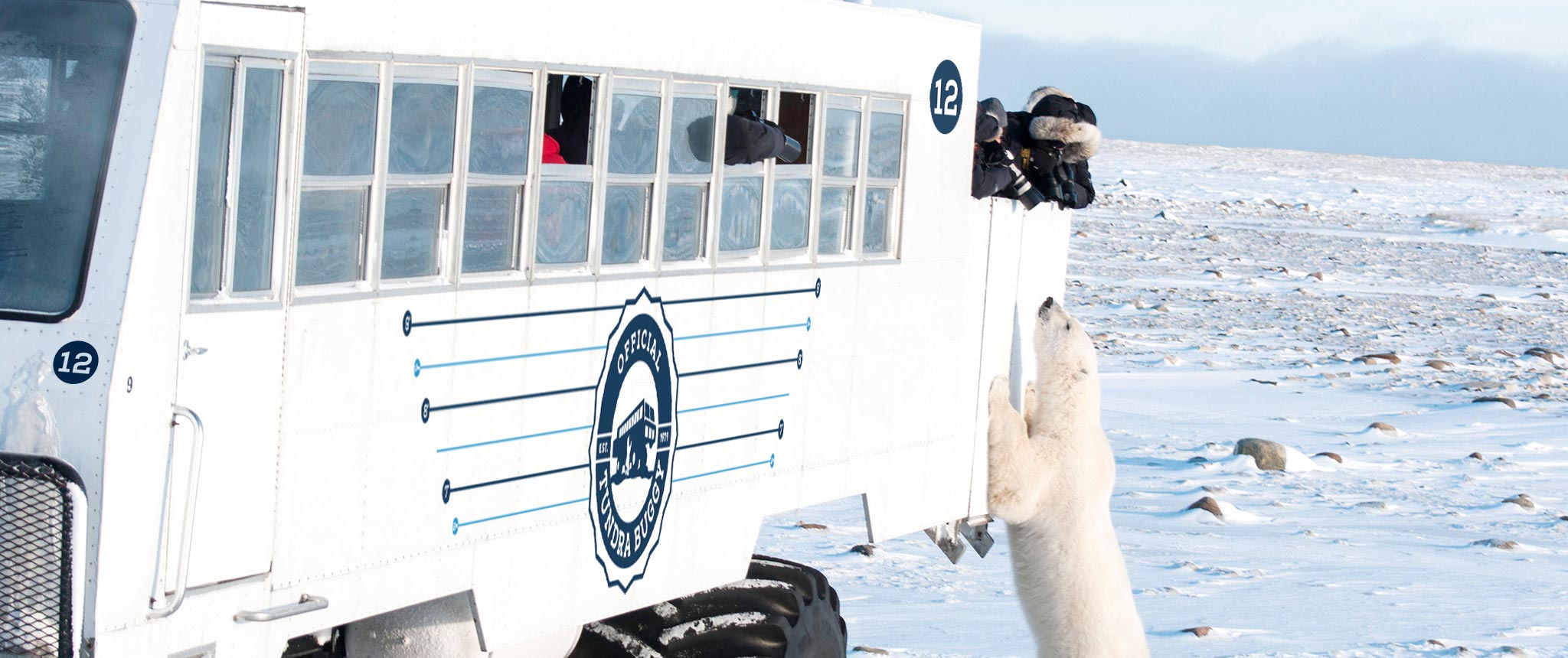 See Polar Bears in the Wild
Imagine exploring one of the World's iconic destinations: a place of rich history, a rugged playground for wildlife and a community of kind-hearted people whose passion for their town is felt by every traveller that passes through. Discover the unique town of Churchill, Manitoba, Canada and experience the excitement of polar bear viewing with Churchill's only certified B Corporation® tourism company!
We at Frontiers North Adventures consider ourselves stewards of the resources made available to us, and conduct our business in a safe and sustainable manner. We work hard to benefit our guests and employees, the ecosystems and communities in which we operate, and passionately share those values with our guests.
Come to Churchill with us and you could:
Lock your gaze with a wild polar bear in the Canadian subarctic

Explore the tundra landscape in search of wildlife aboard a Tundra Buggy® adventure

Learn about Métis culture and take an exhilarating dog sled ride through the boreal forest

Step back in time while you explore Churchill's important sites and landmarks

Delve into Inuit art at the Itsanitaq Museum

Learn the history of the area at the Parks Canada Visitor Centre

Watch the northern lights from the warmth and comfort of our exclusive Thanadelthur Lounge

Enjoy the solace of an interpretive snowshoeing adventure through the boreal forest